The 5 Best Coins to Invest in 2021 and Where to Get Them
September 1, 2021
6
min read
1935 views
---
In such a large crypto market, which accounts for trillions of dollars, you can be overwhelmed when you're first getting started. What are cryptocurrencies or digital coins like qtum coin? Are coins a good investment? How do we decipher which are the best coins to invest in? Let us help you to answer those questions.
Overview of cryptocurrencies
A cryptocurrency (or "crypto") is a digital medium of exchange that is encrypted and decentralized. Crypto can be exchanged online with strong cryptography based on blockchain technology to secure online transactions.
Instead of using crypto to buy regular goods or services, many people invest in them like other assets.
In 2017, the total number of cryptocurrencies on exchanges skyrocketed and broke the record of its growth rates in the number of market participants and market capitalization. That impressive growth boosts investor confidence to historic highs. It also creates a perfect environment for the evolution of this new type of investment asset.
Over the past decade, crypto has been growing rapidly in popularity and gaining more acceptance to alternate traditional financial products and transform the financial services landscape.
During the course of the pandemic, everything has been accelerated into digital, the flow of capital into the crypto market keeps increasing. Cryptos have been demonstrated as a new investment asset that has seen extremely high returns recently. Are you still staying out of the game or considering putting crypto in your investment portfolio? You'd better search for some best coins to invest in now.
5 best coins to invest in
We all know investments involve some degree of risk, and you want to avoid putting all your eggs in one basket. Therefore, choosing some best coins to invest in can definitely help you have a diversified portfolio, minimize the risks and gain higher returns.
Here we look at the top 5 cryptos in circulation so far based on their market capitalization.
1. Bitcoin (BTC)
Market cap: Over $930 billion
When mentioning cryptos, nobody can deny Bitcoin (BTC) has been the dominant player since its creation in 2009. As with most cryptocurrencies, BTC is a decentralized digital currency working based on blockchain technology.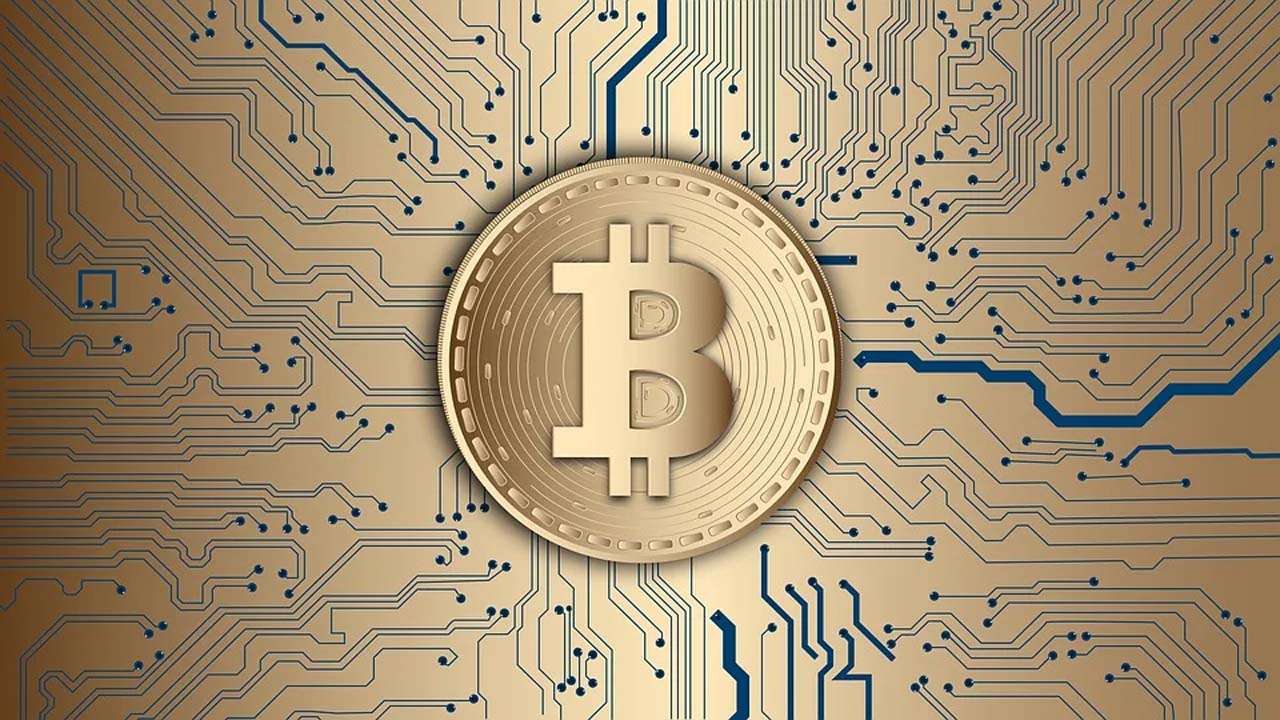 Circling back on five years ago, a BTC just cost you about $500, but now, a single BTC's price is around $50,000. That's a growth of about 10,000%. It once hit a record of about $65000 in April this year, and it has a bright future to run toward a new record high again.
With that extraordinarily high returns, BTC has become a household name in the community of coin investors. Although bitcoin price is unpredictable, investors can still benefit from high liquidity regardless of market stability. BTC has shown a steady upward trend over the years, and some investors optimistically say BTC in all likelihood will cross $100,000 by the end of this year. With all the potential growth, it has consistently been rated as one of the best coins to invest in.
2. Ethereum (ETH)
Market cap: Over $450 billion
Ethereum is a decentralized software platform that allows Smart Contracts and Decentralized Applications (DApps) to be designed and automatically executed when certain conditions are met without the need for third-party downtime. This platform's native cryptocurrency is ethereum (ETH). ETH currently claims its title as the second-largest digital coin after Bitcoin. ETH, like BTC, currently works based on a Proof-of-work (PoW).
ETH has also enjoyed fruitful years with tremendous growth. In just five years, ETH's price increased more than 27000%, from 11 to 3000. It is even significantly higher than BTC's growth rate.
The upcoming ETH 2.0 upgrade expected to be rolled out by 2022 will play a critical role in expanding decentralized finance. This upgrade is predicted as a primary growth driver and makes ETH become the most compelling coin. Most experts say BTC and ETH are the best coins to invest in if you are just starting a crypto investment journey.
3. Cardano (ADA)
Market cap: Over $90 billion
Cardano (ADA) is a cryptocurrency launched in 2017 under the supervision of Charles Hoskinson, the co-founder of ETH. Like Ethereum, Cardano works to enable secure peer-to-peer transactions. ADA is the first cryptocurrency based on a proof-of-stake (PoS) protocol instead of proof-of-work (PoW). This PoS validation decreases energy usage, environmental impact and expedites transaction time.
ADA price now is around $2,8. By climbing to this current price, ADA has risen more than was up more than 1,600% from the start of this year. ADA has enjoyed a steady uptrend and pushed its asset's market capitalization to over $90 billion, ahead of Tether (USDT). As a result, ADA is among the top 5 best coins to invest in.
4. Binance Coin (BNB)
Market cap: Over $80 billion
Binance is a prominent cryptocurrency exchange in the world. The native currency of the popular Binance is Binance Coin (BNB). You can use BNB as a means of payment for the fees associated with trading on the Binance Exchange. BNB can also be traded or exchanged for other cryptos, such as BTC or ETH. The strict limitation on the number of BNB in circulation is one of its chief advantages.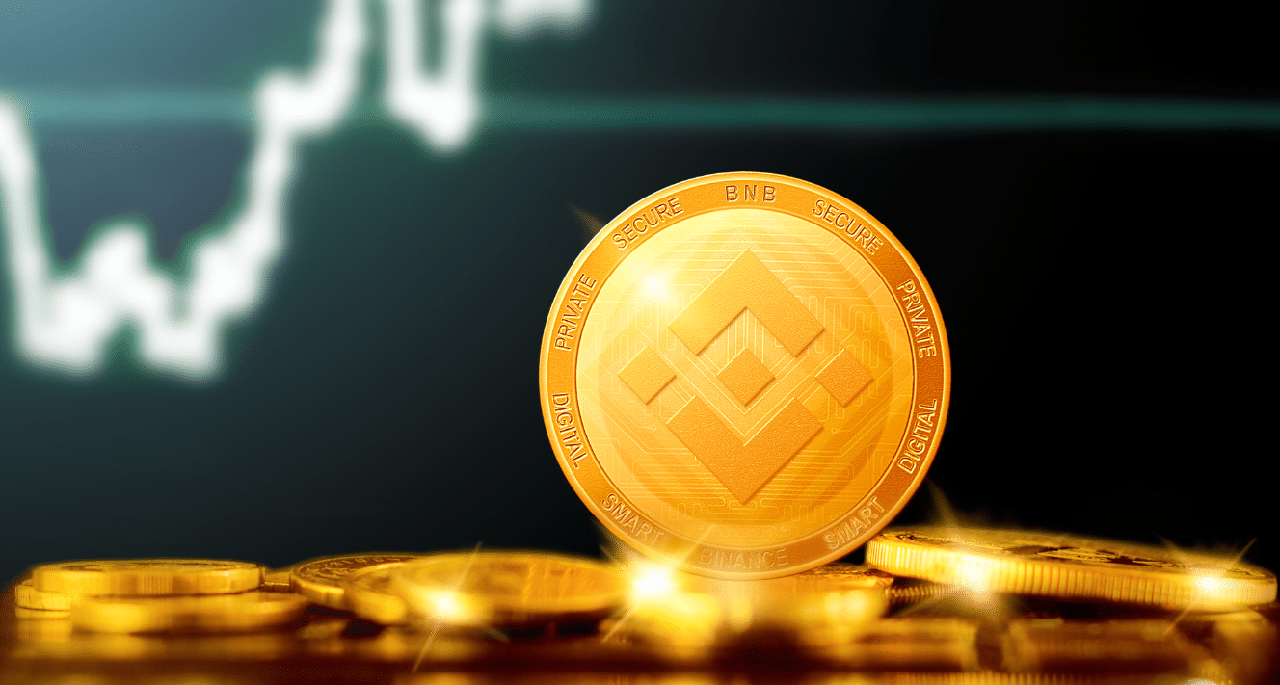 BNB's price in 2017 was just $0.10, but recently it has risen to around $480. It shows a gain of almost 480,000%. Especially in 2021, Crypto trading volume increased overall, which brought huge benefits to BNB. Some experts said that the more popular the Binance platform is, the more promising BNB goes up in value. With its market capitalization continuously increasing, BNB is now listed as one of the best coins to invest in.
5. Tether (USDT)
Market cap: Over $65 billion
Tether (USDT) is different from other forms of crypto, as it is a stable coin. Being backed by the US dollar, USDT's value is supposed to be more consistent than other cryptos. USDT is frequently used as a store of value and an exchange medium. Those who are careful of the extreme volatility of other digital coins will favor USDT and choose it as one of the best coins to invest in.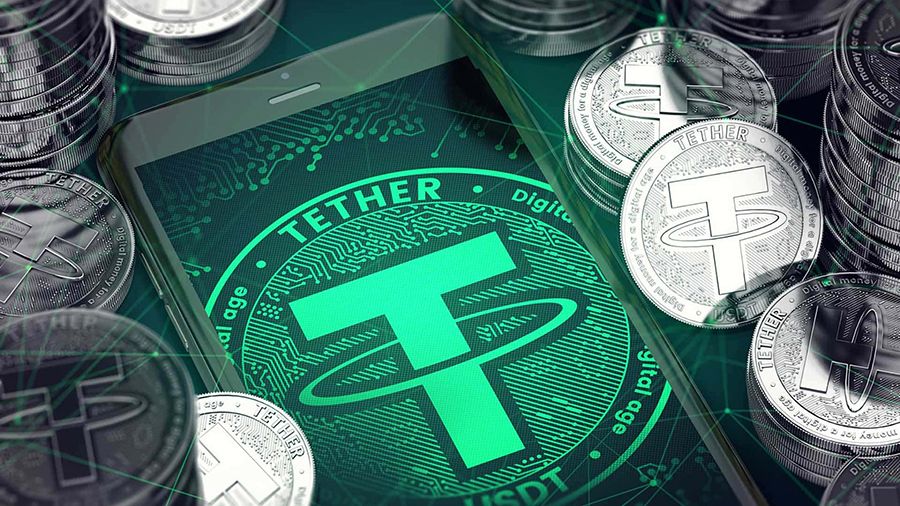 The market capitalization of USDT has more than tripled in 2021, exploding from $21 billion earlier this year to more than $65 billion at the time of writing. USDT is now known as the most popular stable coin and is widely used for trading, loans, and earning interest. While USDT is not necessarily a long-term investment, many people choose to invest in USDT to add flexibility and stability to their crypto portfolios.
Buy the best coins to invest in with MyConstant loans
Globally, investing in cryptos is growing rapidly, but there is potential for more. With platforms like MyConstant, all you need to do is collateralize your crypto to receive instant loans with low-interest rates. Next, you can choose some best coins to invest in, then use that loan to buy them and gain higher returns.
Other benefits include:
24/7 customer service no matter where you live.
Rates as low as 6%.
Early repayments for lower rates.
Instant matching.
Store and borrow against over 70+ different cryptocurrencies.
Furthermore, if you own some cryptos and haven't planned to buy more yet, you can totally lend crypto to earn interest up to 7% APR.
Sounds interesting? Sign up for a free account today and start investing.