Peer to Peer Lending for Beginners: All You Need to Know
October 21, 2020
6
min read
1926 views
---
Peer to peer lending is an exciting new way to invest for steady returns. The industry has grown exponentially over the past 5 years and is becoming increasingly desirable as an avenue for beginner-to-intermediate investors. When getting started with peer-to-peer lending as a beginner you need to find the platform that works best for you as a "home-base", then branch out into other options. Here's how to start.
Peer-to-peer lending is expected to grow to a $558 billion dollar industry by 2027. At least that's what Allied Market Research, a US market analysis firm, claims.
While still a bit under the radar in the west, P2P has been transforming developing economies worldwide by unlocking fast capital for borrowers and great investment options for lenders.
If you're reading this, you've probably been intrigued by the wide range of new options available through P2P lending. You may even want to start actively investing in P2P lending as a business.
We're going to tell you a bit about how to get started with the peer-to-peer lending business from selecting your first platform to branching out in our beginner's guide to P2P lending.
How to begin P2P lending
Before you select a P2P lending platform you need to look inward. What kind of investor are you? What's your goal?
Are you a complete novice looking to dip your toes into investing?
Many investment platforms out there try to prey on the novice investor. You need to make doubly sure you do your research and find a platform that works to make the initial investment process safe and easy.
Are you already investing in other assets like stocks but want something more stable?
You probably understand the concept of risk aversion/tolerance a bit better. You understand the need for uncorrelated assets to give your funds more security. You're in a perfect position to check out most platforms as you likely aren't going to be put off by initial losses.
Are you only excited by high interest rates? 
If you're a gambler who balks at lower rates, then P2P lending is probably not the route for you. Platforms that offer the highest ROI's of 30%+ often have a high default rate making many investments an all-or-nothing game.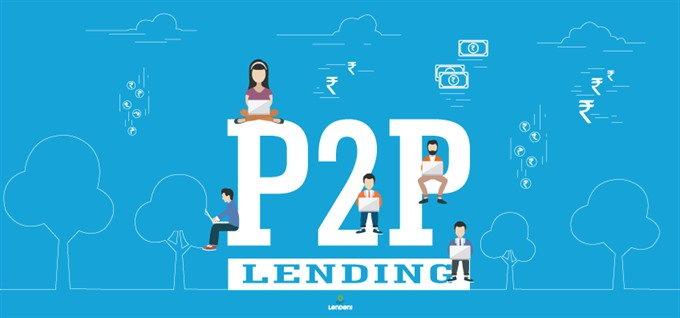 Are you a high net-worth/accredited investor looking to expand your portfolio?
This very much changes the scope of platforms you can invest in. You likely have a financial manager or the means to get one.
P2P platforms like ours at MyConstant could still be a nice first gateway into crypto and some interesting new asset classes, but you have access to many asset classes that return just as well like OTC business bonds.
Selecting your first P2P platform: what you need to find out
There are tons of P2P platforms out there today and the number is only growing. However, the types of P2P platforms you can use easily as a beginner are going to be limited by:
The location of your bank account
The kind of currency you wish to invest with
The country you currently live in
Different countries have different laws around investing and transferring money to bank accounts abroad. For your first platform, you should make sure to use one you can access easily.
If you're in a region with a lack of options, there are a growing number of lenders that accept cryptocurrencies like stable-coins as platform currency. These coins can be transacted across borders much easier and may be your answer to accessing fintech products normally inaccessible to you.
When looking up P2P lending platforms pay close attention to these factors:
Where the platform's bank account is located. Especially with the rise of asset custodial services, sometimes the location your money travels to is different than the company.
What currency your interest is paid in. If a platform pays interest in a stable currency like USD then you're usually fine. However, you may need to pay conversion fees if you're in another country that doesn't use USD.
Some modern crypto platforms like Nexo or Celsius only pay their top rates in the platform cryptocurrency which can be quite volatile.
What fees they place on your funds. The devil is in the details and many P2P platforms get you here too. Watch out for trading fees, transaction fees, and origination fees to name a few.
What they do if your borrower defaults. In P2P lending, the greatest risk to you as a lender is your borrower not paying you back. Many classic platforms like Prosper and LendingClub put the risk on you while more modern platforms like MyConstant or Nexo try to mitigate risk with collateralized borrowers.
Their own trustworthiness. Does the platform have reviews online? Have they been operating for a little while now? How open are they about where your money goes? This information is usually a great way of assessing if they know how to be a good P2P lender.
The best way to invest in P2P lending
Once you've picked a P2P platform
Try to reach the platform's customer service. Are they easy to contact? How helpful/willing to give you information do they seem?
Check out their app. Do they have all the same features on the app that they do on the platform?
Start investing with a small amount, wait to get your first round of interest before dipping in more heavily.
Try to withdraw money from the platform. See how long it takes you. Does the platform make it difficult for you to access your funds?
Try out other features like their secondary market, see if you can really back out of loans.
Branching out
While P2P platforms try to meet as many customer needs as possible, they usually have their limits in the type of loans they specialize in. The great thing about P2P lending is it covers many different sectors including:
Loan origination – Loan origination is a brand new sector that has seen a huge rise in areas like the EU due to increased global financial connectivity. The concept is the same as normal P2P lending but instead of funding individual borrowers you give money to loan originators that source loans for borrowers. This puts extra protection between you and the borrower.
Business loans – People aren't the only ones who need capital, today many small to medium sized businesses need money too. And P2P lending is a great way for online lending for businesses to source money from borrowers who cannot necessarily invest in OTC business bonds.
Crypto-backed loans – Crypto-backed P2P loans are currently taking the industry by storm. Crypto lending platforms give loans to borrowers who secure their loans with cryptocurrency. Usually worth over 100% of the loan value. Not all cryptos can be used on all platforms. If you want on-ramps into other cryptos or different interest rates, then you may want to transfer funds to another source.
As long as there are fields that need funding and a way to fund them, then there is a path to them through P2P lending.
But, as we mentioned earlier, this is something you should consider after you're no longer a P2P lending beginner. Right now, you need to start with something that is transparent, easy to use, and properly educates you about investing.
We've got a platform that we think does all this and more.
Begin lending P2P with MyConstant, gain rates up to 9%, fully-secured
At MyConstant, we're a peer-to-peer lending platform that grew from a humble stable-coin company in January 2019 to managing over $5 million in investment today. 
We saw a weakness in banking and the current P2P lending market in the US and capitalized through crypto-backed loans. When investing with us, all lending is backed over 150% by collateral from borrowers.
And because of our crypto roots we let you invest with crypto as well as USD for rates as high as 9% APY. This makes us great for beginners getting into P2P lending. You also get features like:
Unlimited, anytime withdrawals
24/7 customer service
Easy on/off-ramp from fiat to crypto
No investor-side fees
3 different lending options
A blog filled with information on investing
Come check us out today and start investing in the P2P lending business the right way. Sign-ups are free.
Disclaimer: We've done our best to ensure that the information provided in this article is accurate and up to date. But it must be said that our content is to be used for discussion purposes only. It's important you do your own research before making any investment based on your own personal circumstances.