Online Lending for Businesses with MyConstant: A Short Guide
August 30, 2021
5
min read
1393 views
---
Ever since 2019, we've been using our peer to peer platform to provide a better alternative to traditional financial institutions. If you're a business owner struggling to find a loan that's fair and offers exactly what you need, you're probably all too familiar with the struggles posed by most banks. Here's why our online lending products for businesses are different.
Sick of traditional banks penalizing you with high interest rates on your saving accounts and inflexible loan terms—or worse, failing to lend to you at all? Fortunately, it's 2021, and online lending for businesses is a viable alternative. At MyConstant, we pride ourselves on providing investment and lending solutions that actually meet your needs—whichever stage you're at with your business.
In this blog, we'll break down our online lending for business options so you can decide for yourself whether our products are right for you. Flexibility, (almost) instant access, and no credit checks are just three of the perks.
Introducing MyConstant
Even if you're familiar with what we do already, it would be rude not to kick things off with a brief introduction. Who knows, you might even learn something.
Although we offer all kinds of investment and borrowing products now, MyConstant started with a simple mission: to make money more accessible to those in unstable economies. Traditional bank accounts and native currencies just aren't viable options for everyone.
Eventually, our simple stablecoin project turned into a full-blown platform with a full range of financial products. We decided we wanted to offer an alternative to traditional financial institutions for people around the globe. Therefore, it could be one of the suitable options for those who are interested in online lending for businesses.
To do this, we created a peer-to-peer platform (aka peers lend to their peers) that takes advantage of decentralized technology rather than relying on a regulatory authority like a bank to oversee everything. For borrowers like you, that means you can put down cryptocurrency as collateral to avoid credit checks and have maximum flexibility regarding rates, amounts, and terms.
Bank of America who?
Borrowing products
Now you're up to speed with exactly who we are and what we offer, we can dive into what really matters: our online lending products.
These fall into three categories:
Crypto-backed loans
Futures
Short selling
It's time to get the cash flow you need!
Crypto-backed loans
Crypto-backed loans are our main option, and they're generally the most suitable choice for businesses. If you've ever wished you could tailor your loan terms, receive your money quickly, and borrow without having to worry about your credit score, you're going to like what we have to say.
Our loans are incredibly flexible. You can choose between loan terms of one, three, or six months, and your interest rate depends on the length of the loan term you opt for, ranging between 6% and 7%.
You can even take out multiple loans. So, although there's a borrowing limit of $50,000 for a single loan, in practice you can borrow as much as you want—assuming you have the collateral for it.
Yes, that's right. Instead of relying on a three-digit number to determine your creditworthiness, we let you put down one or more of 70 cryptocurrencies (including all the big players) as your collateral.
We ask for 150% or more of your loan value as collateral to ensure we can always sell it to pay back your lenders, even in unstable market conditions. Naturally, your assets will be stored in a securely encrypted hot wallet, and you'll be able to access your crypto such as qtum coin as soon as you repay the loan.
Futures
If you fancy yourself a little more experienced and are prepared to take on a more advanced product, you might also be interested in futures. As the name suggests, this product enables you to make predictions about the future of an asset price and earn money if your predictions turn out to be correct.
You're effectively making a bet on whether a cryptocurrency's price will go up or down by a set date.
As with our crypto-backed loans, you'll put down collateral to take out a futures loan, but this time in the form of US dollars. Then, we will buy your cryptocurrency on the agreed date.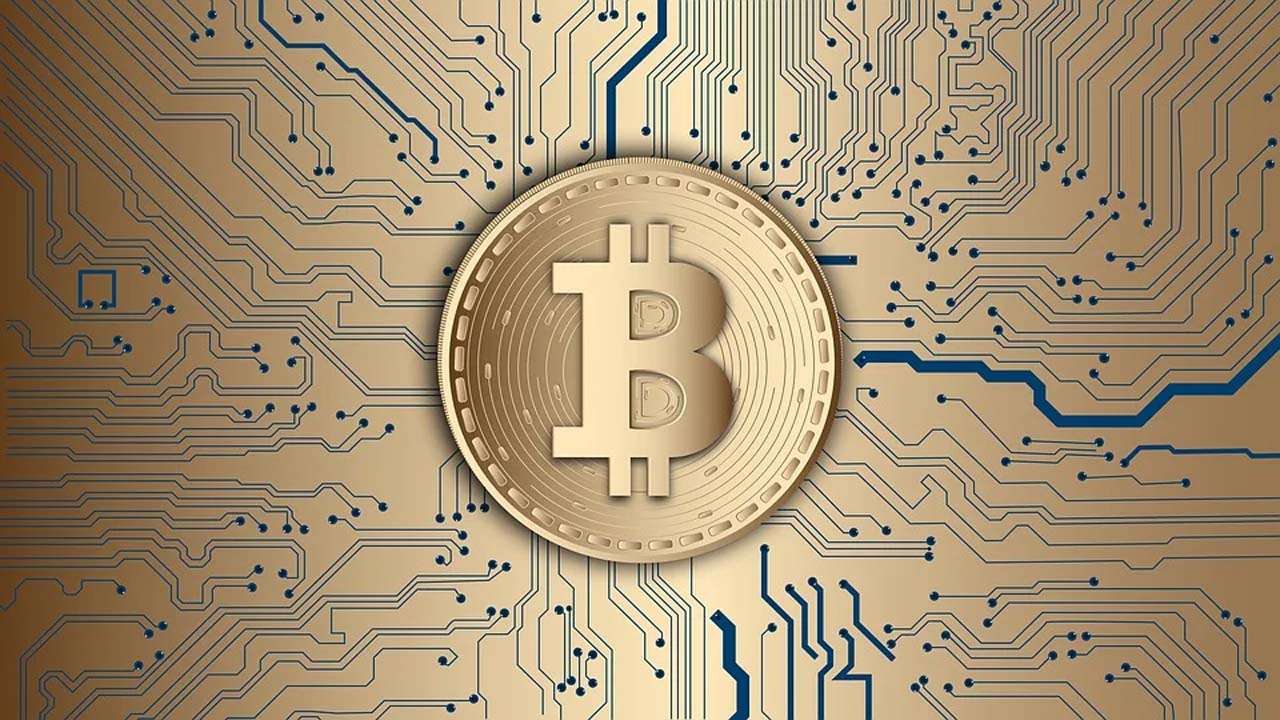 If your price prediction was right, you'll make a profit of up to 150%; if the prediction was incorrect (by 2% or more), we'll keep your collateral. How is the profit so high? Because we use 50x leverage of whatever you buy to maximize your earnings.
Plus, whichever option you choose, we'll charge a fee of 0.2% of your total position (including the leverage we apply).
This is a much higher-risk investment option than the standard crypto-backed loan, but some businesses may be interested in considering it. Also, note that these products aren't available to US citizens or residents.
Short selling
Before you get ahead of yourself, bear in mind that short selling isn't a suitable online lending option for businesses. But let's go over it briefly in case you're curious.
Like futures, short selling involves betting on the future outcome of an asset price, but this time it only applies to price drops. So, if a crypto price decreases, you'll make a profit (which also means that you'll lose money if the price increases).
On our platform, you can short sell BTC, ETH, and BNB.
We offer this in two forms:
Advanced short selling: For experienced traders with full functionality.
Simple short selling: For beginners with simplified options.
Online lending for businesses with MyConstant
We'll be the first to admit that our online lending options aren't right for every business — they're best suited to those looking for a relatively short-term arrangement. Great if you want to improve your cash flow or fund a new project with online lending for businesses, but not if you're embarking on a complex ten-year plan that will take years to get going.
Even if you think our products are right for you, don't forget to do your own research before starting with online lending for businesses, and only take out what you can afford to pay back.
But if you do work with us, you can expect benefits like:
24/7 customer service.
Rates as low as 6%.
Early repayments for lower rates.
Instant matching.
Store and borrow against over 70 different cryptocurrencies.
Sound interesting? Sign up for a free account today and get started.